Vega and Scout Puppies
Can Can Shepherdsway Phantom Scout Shepherdsway Red Sooloo of Casiat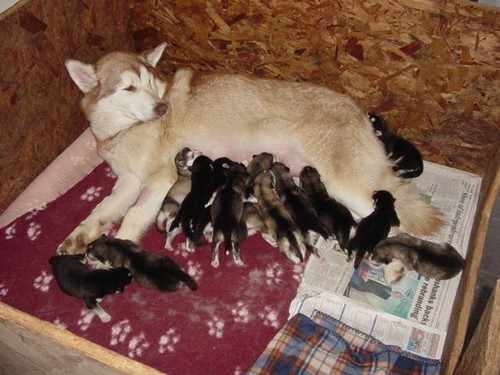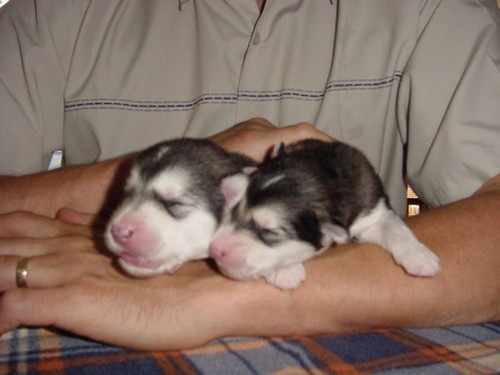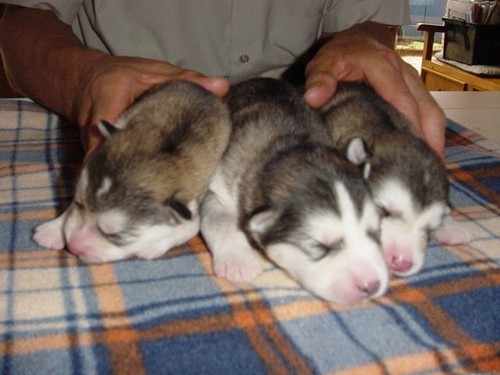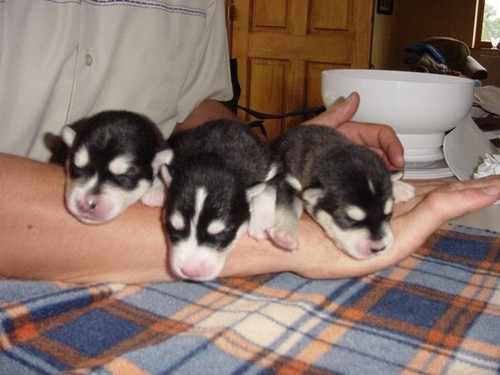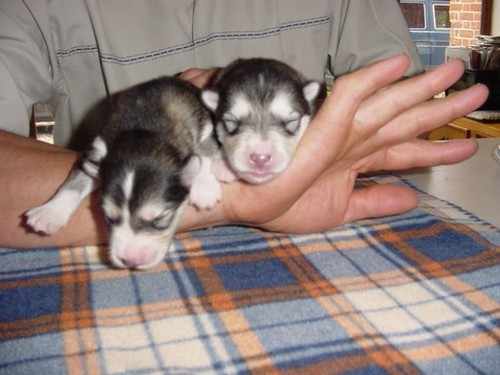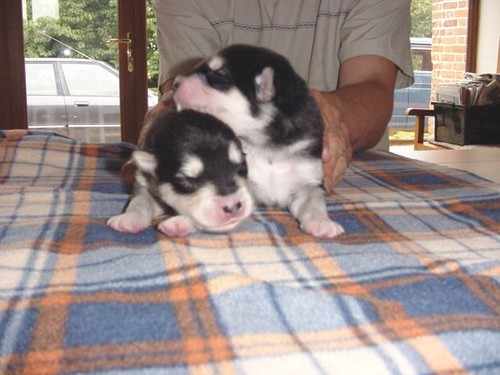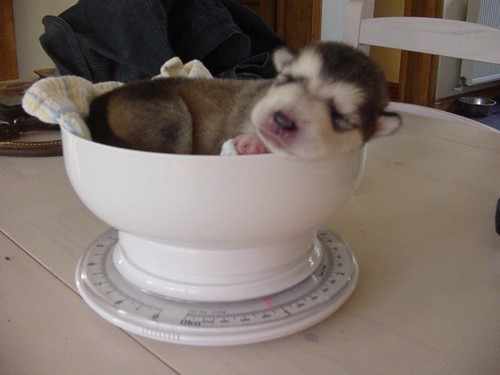 On the 14th July 2004 Vega gave birth to a monster litter of 13 puppies!!
We had 3 boys (Tao, J'Jay & Kamots) and 10 little girls (Summer, Mishka, Ishka, Storm, Taryn, Pinga, Aiyanna, Suki, Suka & Kaiya)
The pups were varying shades of Wolf Grey, Wolf Grey Sable and Alaskan Seal.
Casiat Time The Avenger - Aiyanna
Casiat I'll Stand By You - Kaiya
Kaiya went to live with her Dad Luke in Essex and was a funny and cuddly little bundle of fluff.
Sadly this lovely little girl was diagnosed with a Liver Shunt and didn't make it through the operation to save her.
Sleep tight Sweet Kaiya
Casiat Talk of The Town - Kamots
This adorable young man has a tale to tell.....
Watch out for Kamots page coming soon!!!
Madam Mishka lives with our good friends Sandy and Steve. She now has brother 'Tao' to keep her company too!!
J'Jay
Pinga lives in Canada with Martin, Babs and Joey - what a lucky girl!!
'Storm'
Casiat Rebel Rock Me - 'Suka'
Suka lives with Phil and Sarah in Norfolk.
She has tried her hand at showing and racing!!
Casiat Chill Factor of Peletan - 'Taryn'
This beautiful girl lives with Helen in Wales.
She has done exceedingly well in the showring and has recently had her first litter - click
here
for more details about Taryn and her litter.
Taryn also has her Working Pack Dog (WPD) title.
We are very proud of all her achievements and Helens hard work - Well Done Girls!!!
Casiat Sense of Purpose - 'Tao'
Casiat Isle of View - 'Summer'
See more of our 'Sumo' on her page
here